Professional Denture Service
Kindersley Denture Clinic offers professional denture services direct to the public. We have a lab on-site where we manufacture and repair dentures. Our dentures, repairs, and relines all come with a satisfaction guarantee. Our staff knows the importance of professional customer service. We balance the original values from the past as we learn the newest techniques to keep up with the ever changing dental industry.
We have expanded our business to include sports mouth guards, night, and bite guards. Please give us a call to discuss any denture or mouth guard needs you have.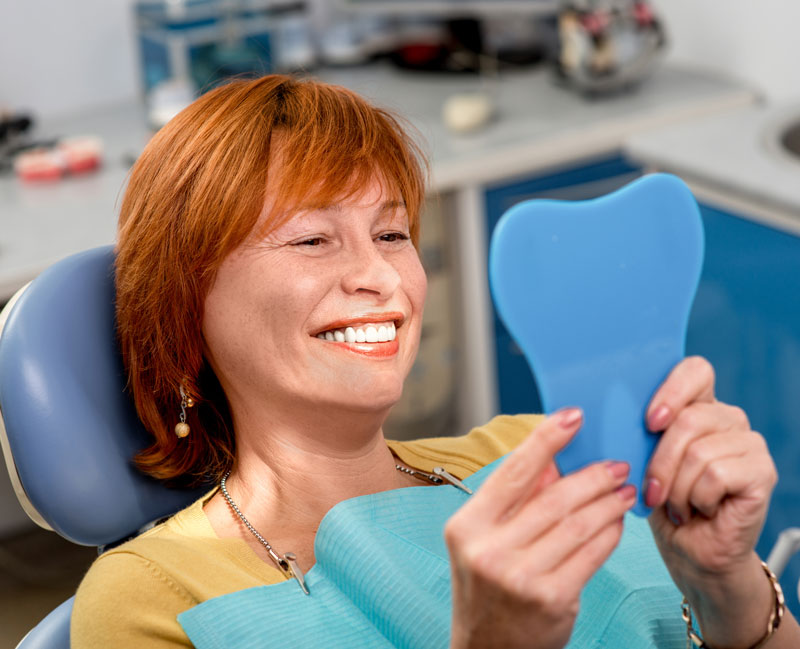 Complete Dentures
Conventional dentures are constructed for a patient who has no natural teeth remaining. Ideally conventional dentures are made for a patient who has been without their natural teeth for over a year or has had a denture in the past. The construction of conventional dentures is done all in house, made by our denturists and lab staff.  
Immediate dentures are constructed for a patient who plans to have all existing natural teeth extracted. We can start the process before or after extraction, though most people do not want to go without teeth. 
Complete Implanted Dentures
When convention dentures fail to give you the security you are wanting, due to undesirable anatomy the next option is implants. Implanted dentures are used to give more security and hold with any complete denture.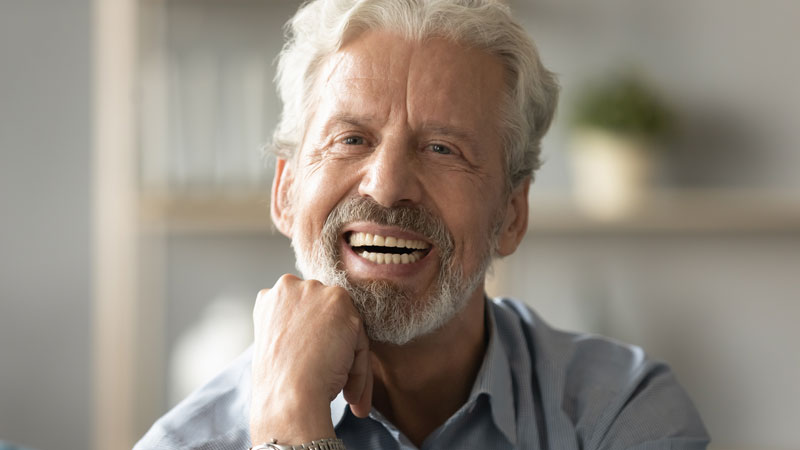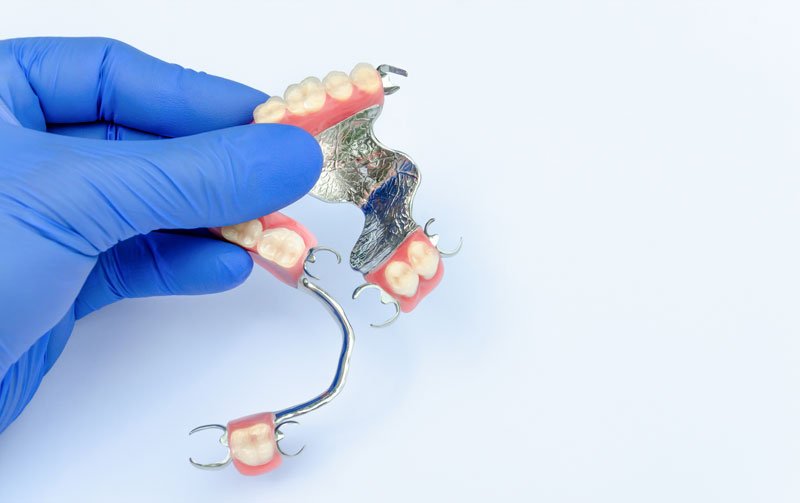 Partial Dentures
Partial dentures are constructed for patients who are missing some natural teeth, but still have 2 or more viable teeth. It is important that a dentist is consulted before construction of a partial to determine all remaining teeth are strong and healthy.
Relines
Relines can be done when the general condition of your denture is good, but you need a better fit. Relines are typically done 5 years after the construction of a new denture. Beyond the typical timeline, a reline can be done at any time for many reasons. We do in-house, same-day relines.