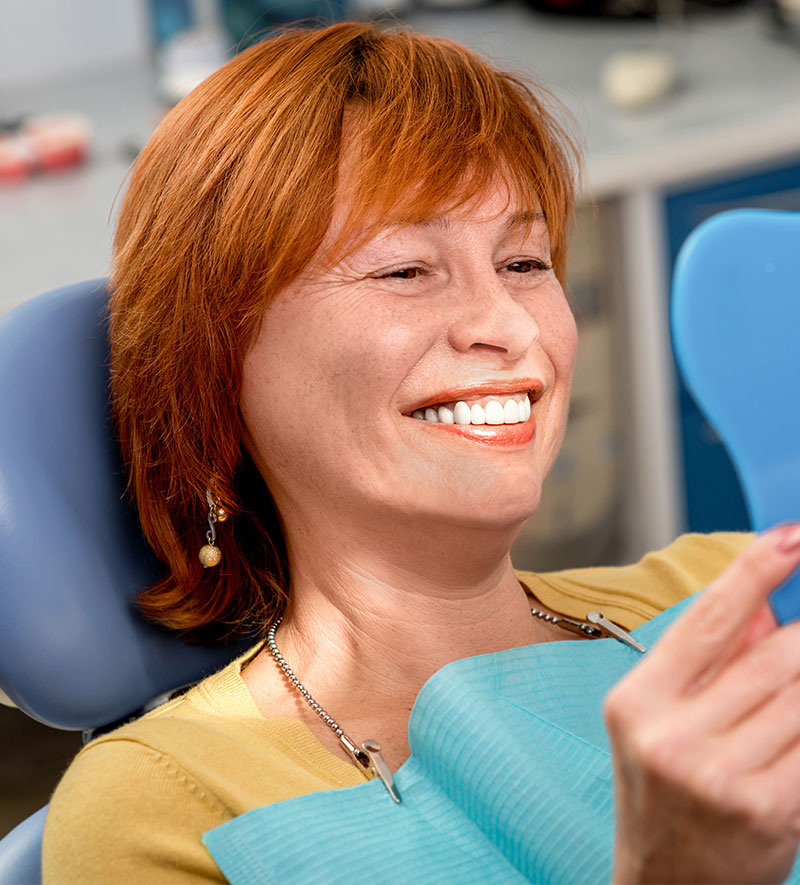 Complete Dentures
Complete dentures can be broken down into two categories – Immediate and Conventional.
The process of making a complete conventional denture starts with a preliminary impression. From the preliminary impressions we construct custom trays for secondary impressions and a wax try in. At the try in appointment your denturist will be able to show you the aesthetics of your new denture, and fine tune all the technical aspects of your new dentures. With your input we can change color, size and shape, length and position of the teeth, as well as add any character to your smile that will make your custom smile.  
To start construction of the denture before the natural teeth are extracted, your denturist will take an impression and take notes on the aesthetics of your natural teeth. After all the information is collected, we will coordinate with the dentist or surgeon to book an extraction date. At the time of extraction, the denture will be ready to insert immediately after. During the first year, your denturist will provide follow up care with temporary liners. After the first year, you will need a permanent reline to finish the treatment. This permanent reline is not included in the cost of the denture.
Complete Implanted Dentures
We construct complete implanted dentures in house. The process of making a complete implanted denture is similar to the process of making a conventional denture, the difference is having a 'snap' like system installed to connect the denture to your implants. We carry a variety of implant systems to suit your individual needs. The standard systems allow the patient to remove the denture everyday for ease of cleaning. A dentist or surgeon can place implants into your jawbone, and after the healing process of 3-6 months we can attach your denture to your implants. Depending on the age and condition of your current dentures we may be able to use your current dentures or construct you a new one after the healing period.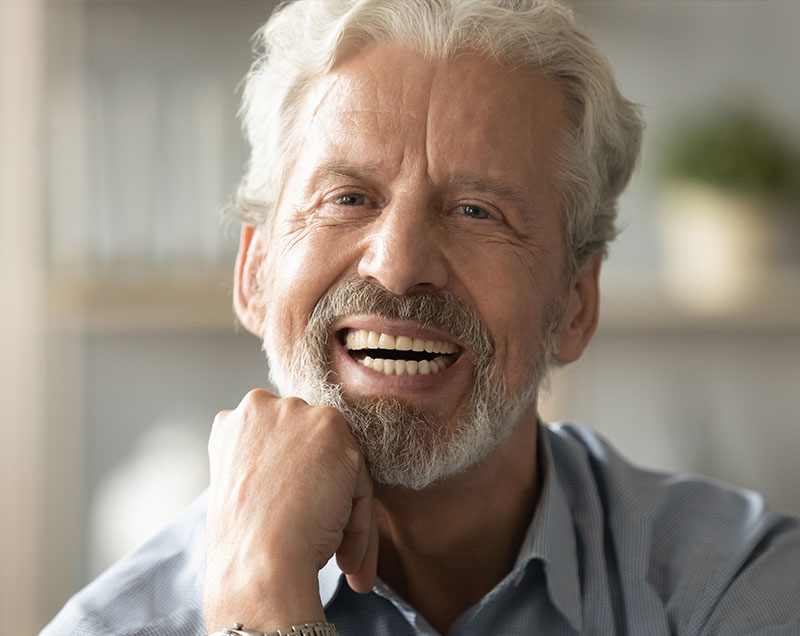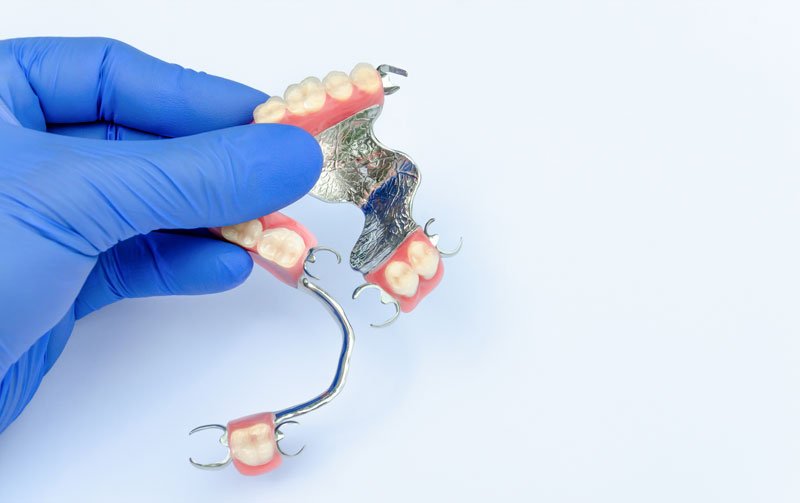 Partial Dentures
The process of making a partial denture starts with an impression. We send the impression to our trusted dental laboratory to construct the metal framework. Upon receiving the framework back from the laboratory, we try in the framework to make sure that it was made accurately, and assess the aesthetics. From the try in appointment we finish making the partial in house
Relines
Relines can be done when the general condition of your denture is good, but you need a better fit. Relines are typically done 5 years after the construction of a new denture. Beyond the typical timeline, a reline can be done at any time for many reasons. We do in-house, same-day relines. The process of a reline starts in the morning. Our denturist will take an impression inside of your current dentures. This identifies any fit discrepancies. We then keep your denture for the day. We reprocess the inside of the denture to match the impression taken in the morning. We will have your denture processed and finished for you to return mid-afternoon.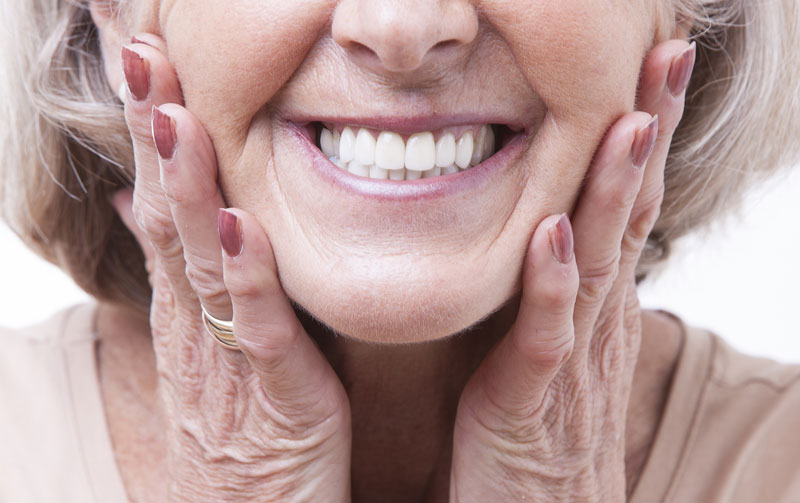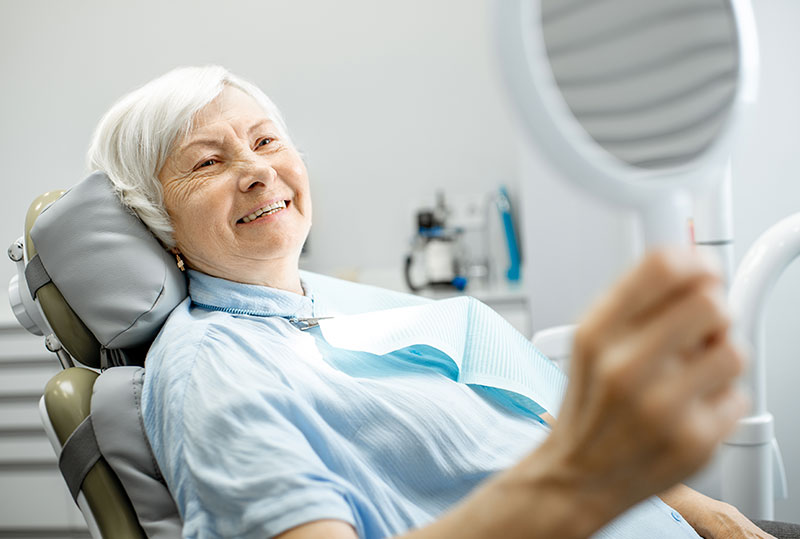 Soft Liner
Soft liners are a great option for patients with extremely resorbed (flat) or sensitive lower ridges. A soft liner can be put into a new denture or used during a reline. A soft liner is a dense rubber material designed to give the patient comfort of the lower denture.
Denture Repair
Just like our vehicles, and homes. Practically everything needs repair every now and then. The same applies to dentures. They undergo mechanical stress and environmental diversity. They can get dropped or occasionally take an elbow. Sometimes that jawbreaker wins. Dentures do need repairs. The good news. Kindersley Denture Clinic can expertly repair any dentures. A year-old or dozens of years old. We can repair your dentures. Give us a call to make an appointment. We do ask that you NEVER use super glue to repair dentures. It can make dentures unrepairable.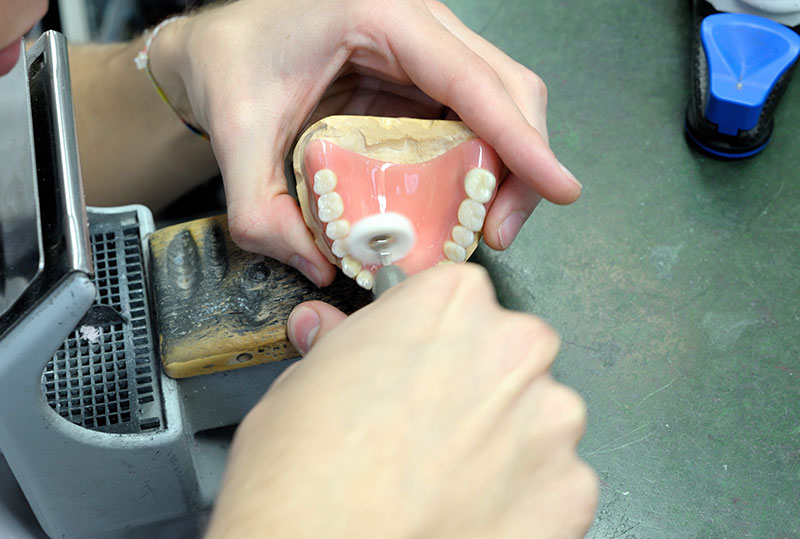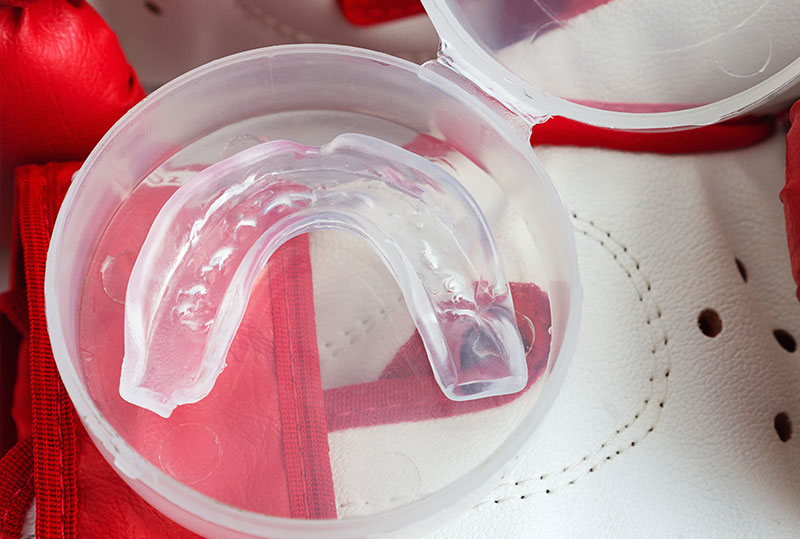 Sports Guards
Like fingerprints, dental composition is unique to individuals. The difference might not be obvious to the untrained eye. But it exists. The concept of one size fits all does not apply. Kindersley Denture Clinic understands the importance of a custom fit. Our trained staff will work with you to custom-fit your mouthguard. We will match the guard to the activity. We can even accommodate team colours. Come in today to talk sports guards.
Night Guards
Night guards are a type of mouthguard. They are most commonly used to address grinding or clenching of your teeth. An estimated 10% of adults and 15% of children experience bruxism. Bruxism is the technical name for clenching or grinding teeth. Bruxism can cause chronic headaches, TMJ, tooth wear, pain and breakage. Night guards do not cure Bruxism but they do help to minimize the harmful effects. Kindersley Denture Clinic can produce a custom night guard just for you.